Antenno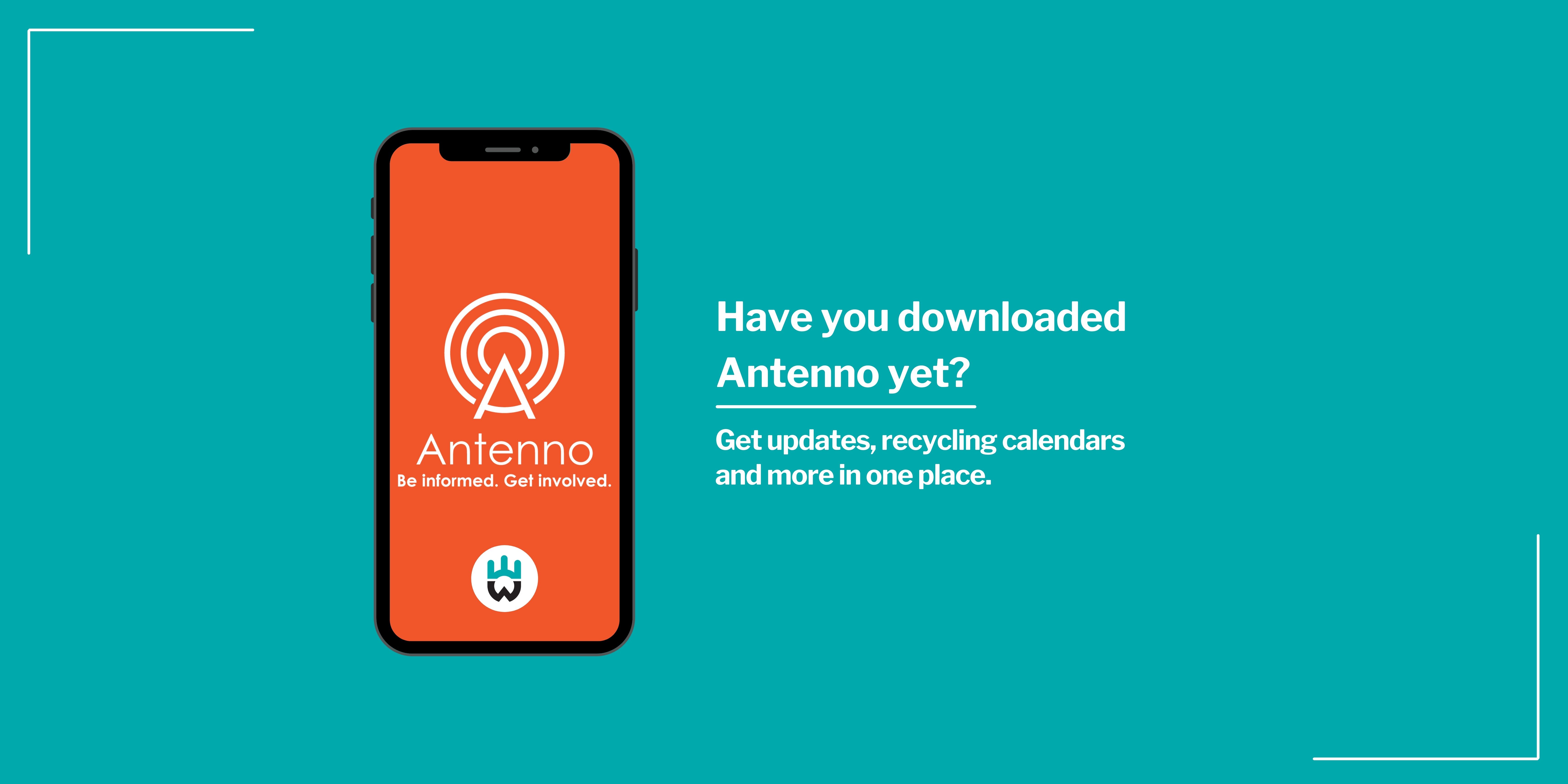 Download the app now from the App Store or Google Play and save places you care about such as home, work, your holiday home, rental property or school!
Stay updated with Antenno
Keeping up to date on what's going on in your neighbourhood has never been easier.
Download Antenno, our FREE mobile app that sends you notifications and alerts about the places you care about. This might include your home, workplace, rental property or where your kids go to school. It's customised by you! Just make sure to enter your exact place of collection, for example: 101 Bank Street, Te Awamutu 3800.
Updates include things like water information, recycling updates, road works notifications, payment reminders, community events and more. You get to choose what you want to be alerted about, which means we're not bothering you with things that don't affect you.
Antenno is free to download and use. You don't need to provide any personal information or login details to stay informed. Simply visit the App Store or Google Play to get started.
Feedback is just a tap away
You can also use Antenno to give us feedback or tell us about things that need fixing, direct through the app.
Download the Antenno App to report an issue we need to attend to, like a water leak, dumped rubbish or pot hole — we'll get right on to it!
Install Antenno now - it's free!
Frequently Asked Questions for Antenno