Building Consents at Alert Level 2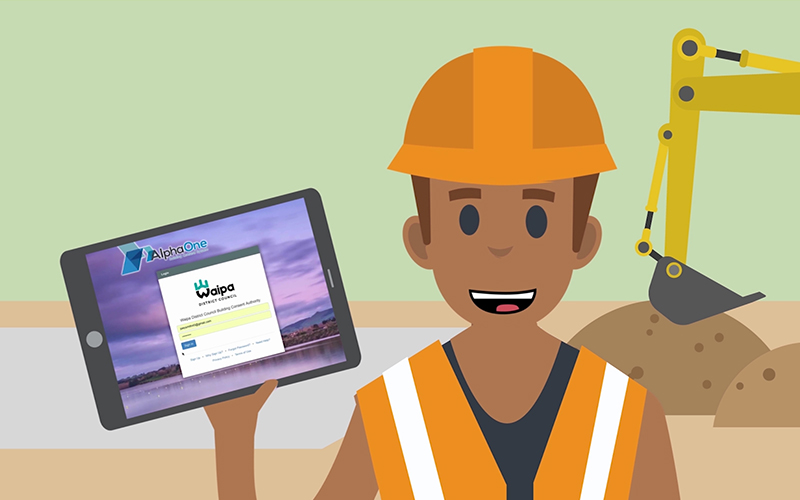 As of 11:59pm Tuesday 7th September, the Waipā region (Waipā District Council area) will move to Delta Alert Level 2.
We want to let you know of the support we can continue to offer you.
Here's an overview of what we're doing for Building Compliance at Delta Alert Level 2 so you know what to expect regarding:
Building inspections protocols
Product substitution
Building consent applications
Code Compliance Certificates
Building Inspections
Building Inspections - What happens in Level 2?
All types of in-person Building inspections are taking place during Delta Alert Level 2. Bookings can be made now by calling Waipā District Council on 0800 WAIPADC (0800 924 723).
Before you resume any construction, you must ensure you have a site-specific safety plan to address the risks associated with COVID-19 (COVID-19 Controls Plan) and have all of the MBIE safety requirements in place or the Inspectors will not enter the site or compete the inspection. Inspector's maybe asking for evidence of implementation. Information on what health and safety measures are required is available at https://www.chasnz.org/covid-19-resources (also see attached)
The following guidance is provided for onsite inspections.
Before inspection
At the start of the inspection the inspector will confirm with the on-site contact / contractors that there is no one on site that is sick/showing symptoms and that the physical distance requirements can be met along with ensuring that the site has all MBIE safety requirements in place.
The site contact given at the time of the booking must be available to answer the inspectors calls at any time on the day of the booking, therefore it is critical that the correct phone number is provided so that the inspection can take place.
Please note your inspection booking time may vary from the time you have booked in due to other cancellations prior to your booking.
If the physical distance requirements cannot be met, there is someone on site who is showing symptoms or all of the MBIE safety requirements are not in place the visit must be cancelled prior to the booking time or the inspector will not enter the site and will fail the inspection.
Information on what health and safety measures are required is available at https://www.chasnz.org/covid-19-resources (also see attached)
During inspection:
The health and safety requirements to follow for a safe inspection are detailed in the COVID-19 Health and Safety Protocols for New Zealand Residential Construction Sites (see attached) or https://www.chasnz.org/covid-19-resources:
Section A) Before Arriving on Site,
Section B) Site Entry: this includes:
o All sites to have clear entry / exit points and have clear signage and fencing where appropriate,
o A sign in register,
o Wash Stations,
o All workplaces must also register with the Government tracer app and have the bar code (QR Code) clearly displayed, https://covid19.govt.nz/business-and-money/busines...
o Signage installed,
Section C) Site Operations (Including deliveries & visitors),
Section D) Leaving Site.
After inspection:
You will receive a briefing from the inspector regarding the outcome of the inspection. This will be done either using the two metre physical distancing rules onsite, or by phone after the inspection. The inspection report will be emailed to you at the conclusion of the inspection.
Product substitution
Waipā District Council is acutely aware that there will be certain products that will have been specified at consent stage that may not be able to be sourced during this period.
To ensure we can facilitate these changes efficiently, please ensure you raise these matters ahead of time and apply for either an amendment or minor variation before the change of product is installed.
Yes, you can still apply for CCC during this time. Please submit your CCC application form and all supporting documentation via the AlphaOne portal (as usual) and providing that your final inspection has passed we will process your CCC remotely.
No, the Building Clock will not stop during this time. Our teams will be working remotely to process any existing online Building Consent application or new applications lodged.
There may be some disruption to our usual service but we aim to maintain business as usual as much as possible. If you have any questions regarding your application then do not hesitate to contact us on 0800 924 723 or by emailing Building.Admin@waipadc.govt.nz.
Yes, our teams are operating remotely during this time. You can apply for a Building Consent or Amendment, online through our website. If you have any questions or need assistance with your application, do not hesitate to contact us and one of our team members will be happy help