Waipa flavour to first NZ Wars Day
24 October 2017
A community event to commemorate the first ever New Zealand Wars National Day of Commemoration will be held in Te Awamutu this Saturday 28 October.
Last year the government announced Rā Maumahara National Day of Commemoration will be held on 28 October each year. On this date in 1835, the Declaration of Independence of New Zealand (He Whakaputanga o te Rangatiratanga o Nu Tirene) was signed.
The national day will commemorate the armed conflict in Wairau, Northland, Taranaki, Waikato, Waipa, Te Urewera, Tauranga, Ōpōtiki and the East Coast during the 1800s. That armed conflict was rife in Waipa and the district's own battle sites include Rangiaowhia, Waiari, Paterangi, Hairini, and the battle of Ōrākau.
It is estimated that, across New Zealand/Aotearoa, 2,750 lives were lost in the fighting.
There is a growing interest in Waipa's history including its links to the New Zealand Wars. Waipa District Council recently organised guided bus tours of Waipa's Land Wars sites and all filled within days.
The council has also mooted a proposal to build a discovery centre in Te Awamutu to promote the district's unique character and identity, including Waipa's links to the New Zealand Wars. The proposed centre would include other core museum services, an i-Site plus an interactive discovery zone and exhibition space. Eventually, it would link to battle sites via cycleways and walkways.
To acknowledge the nation's first ever New Zealand Wars Day, Waipa District Council is supporting a community-organised event at Te Awamutu. The commemoration involves a 10am service at St John's Anglican Church in Arawata St, Te Awamutu. The one-hour service will include the laying of wreaths.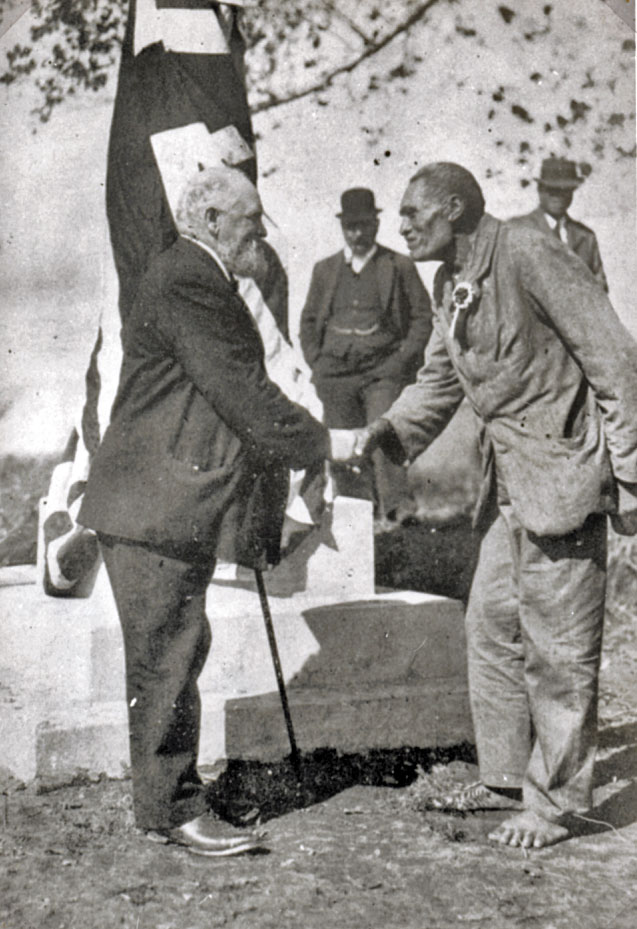 Caption: Old adversaries James Adam Capper (left) and Hekiera Te Rangi meet in peace in 1914 at the 50th anniversary of the Battle of Ōrākau. Image credit: Te Awamutu Museum
Media enquiries, contact Natalie Palmer 027 3457602