We're changing our speed limits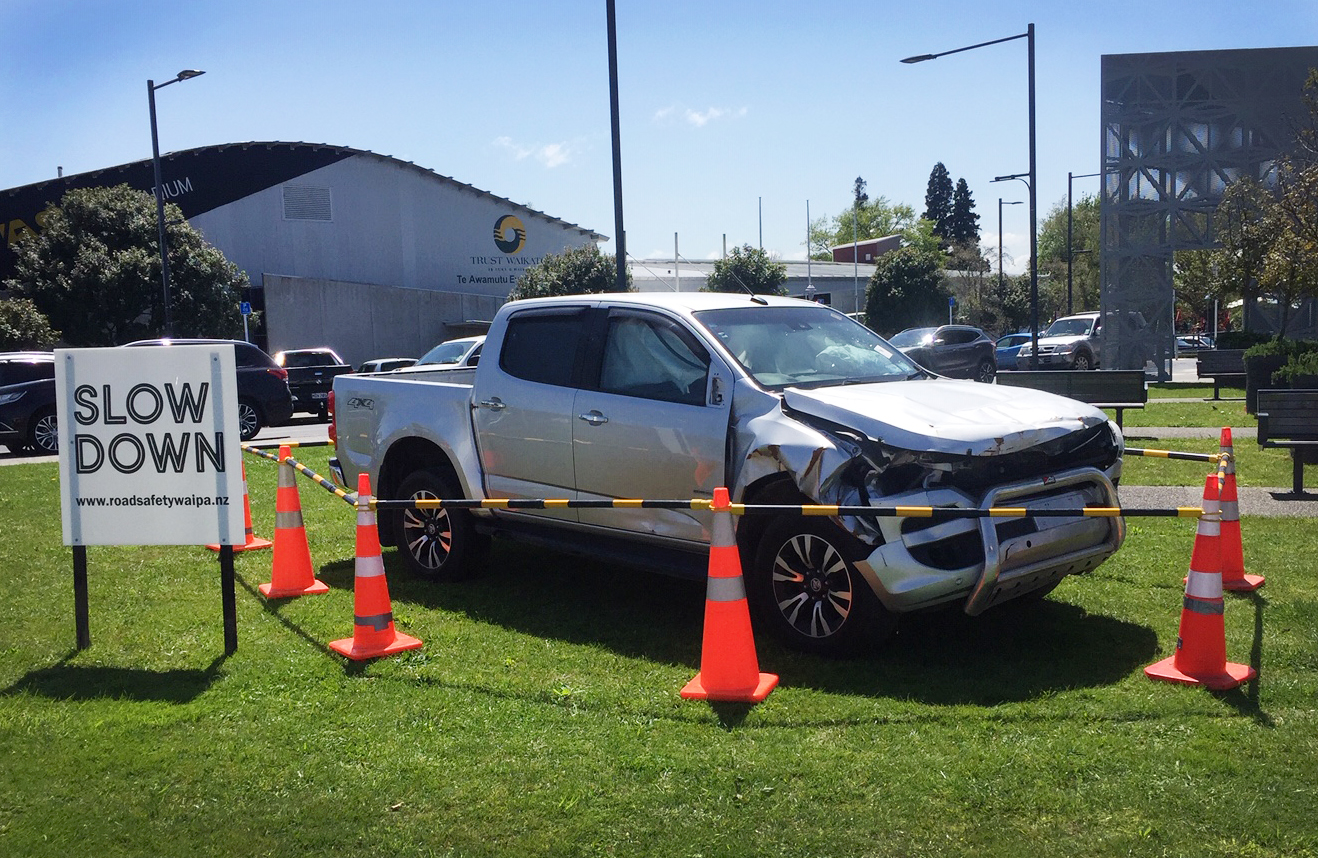 Two smashed cars placed in Waipa's town centres have generated huge interest in the district's new speed limits coming into effect next month.
The vehicles, planted in Te Awamutu and Cambridge by Waipa District Council, kicked off a wider campaign to draw attention to the changes and encourage drivers to slow down.
Since planting the vehicles early Wednesday morning Council has received enquiries from local residents wanting to know about the cars. There had been also been discussion on social media and wider media interest.
Transportation manager Bryan Hudson said it was exactly the result Council had hoped for.
"We considered different ways to grab people's attention before deciding that physically putting crashed cars in front of them would really bring home the message that reducing speed is important."
More than 200 speed limits across the district will change on 4 November, 2019. Plans are also in place for new pedestrian crossings, additional cycle lanes and better intersections in an effort to make Waipā's roads safer.
Hudson said while the shock tactic may have been confronting, it had proven a great way to start a conversation within the community. The stunt had the support of local police who too often "picked up the pieces after crashes", he said.
"Being involved in a speed-related crash would be much worse so if we can encourage people to think about their driving and slow down, that's a good thing in my view."
Council had also created a road safety video with Olympic rower Eric Murray, and had launched a purpose-built website – www.roadsafetywaipa.nz - as part of the campaign.