Rose Garden sculpture back in action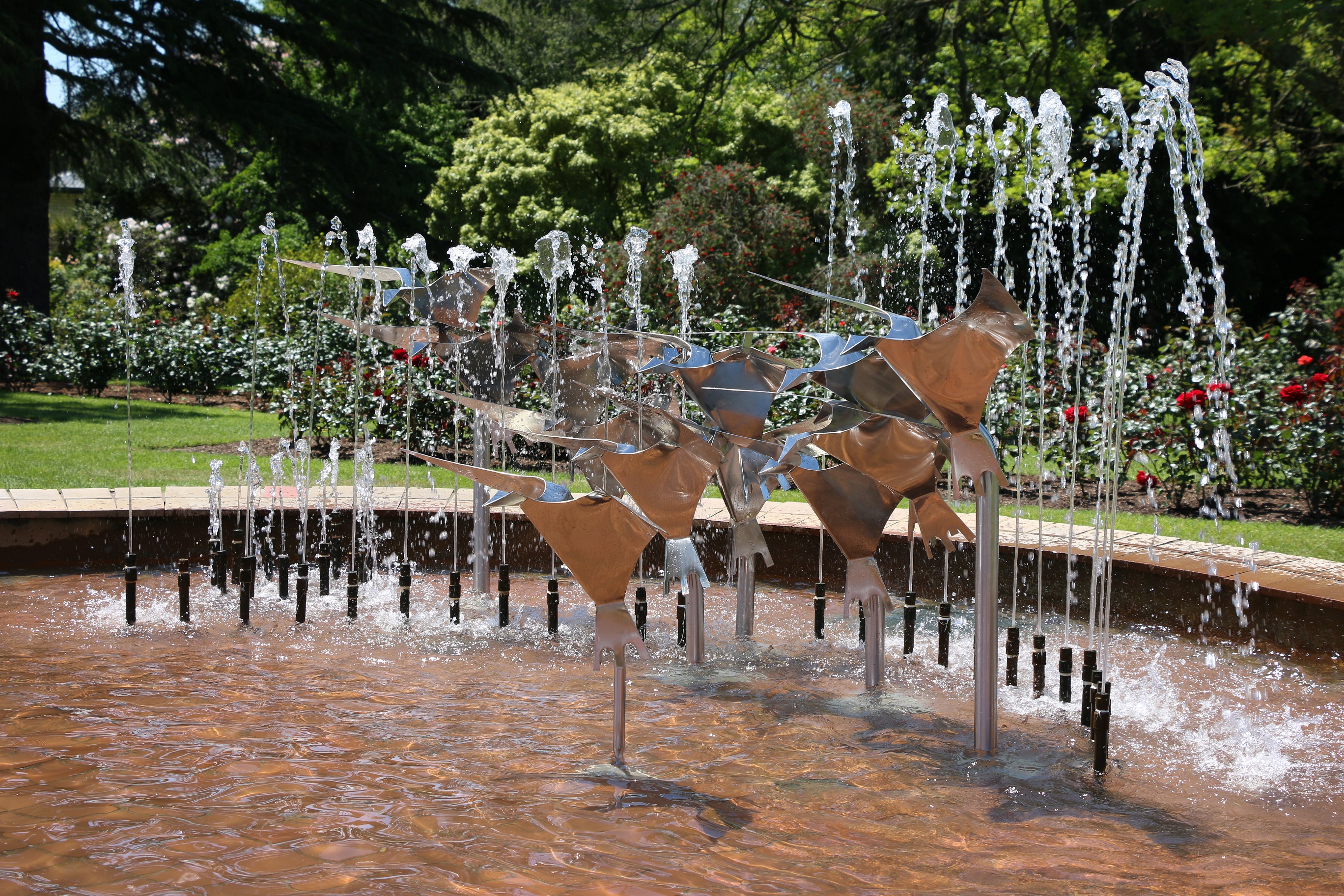 The iconic bird sculpture at the Te Awamutu Rose Garden, which was recently given a polish and straighten, has now been returned to the garden and is back in action.
Water to the sculpture, designed by Ngāti Korokī Kahukura artist Fred Graham, was restored on 1 November after it was temporarily removed from the garden in August so repair works could be carried out on it.
Waipa District Council community facilities team lead Brad Ward said while the repair was "fairly straight forward", the tricky thing to fix was the pump.
"This sculpture is now 48 years old and was in dire need of a touch up. Unfortunately over time it had become tarnished and bent out of shape. We were also having problems with the pump so the water feature wasn't looking great. These issues have all been fixed now and the fountain is looking superb."
Several other repair works have also been carried out at the garden ahead of its 50th anniversary celebrations, including the repair of seating in the garden and the addition of new rubbish bins.
Ward said Council contractors had also refurbished the wrought iron gates at the garden, painted the picnic tables and installed new bollards at one of the park entrances.
"The Te Awamutu Rose Garden is a much-loved feature in Te Awamutu and it's important that it is looking its best, especially as we approach the 50th anniversary."
Opened in 1969, the garden is now in the heart of a flourishing social hub, near the Te Awamutu Library, Pop 'n' Good Bike Park, Pioneer Park Playground and Livingstone Aquatic Centre.
It contains 1300 roses, made up of 51 varieties, in flower from November to May.