Picnic at the playground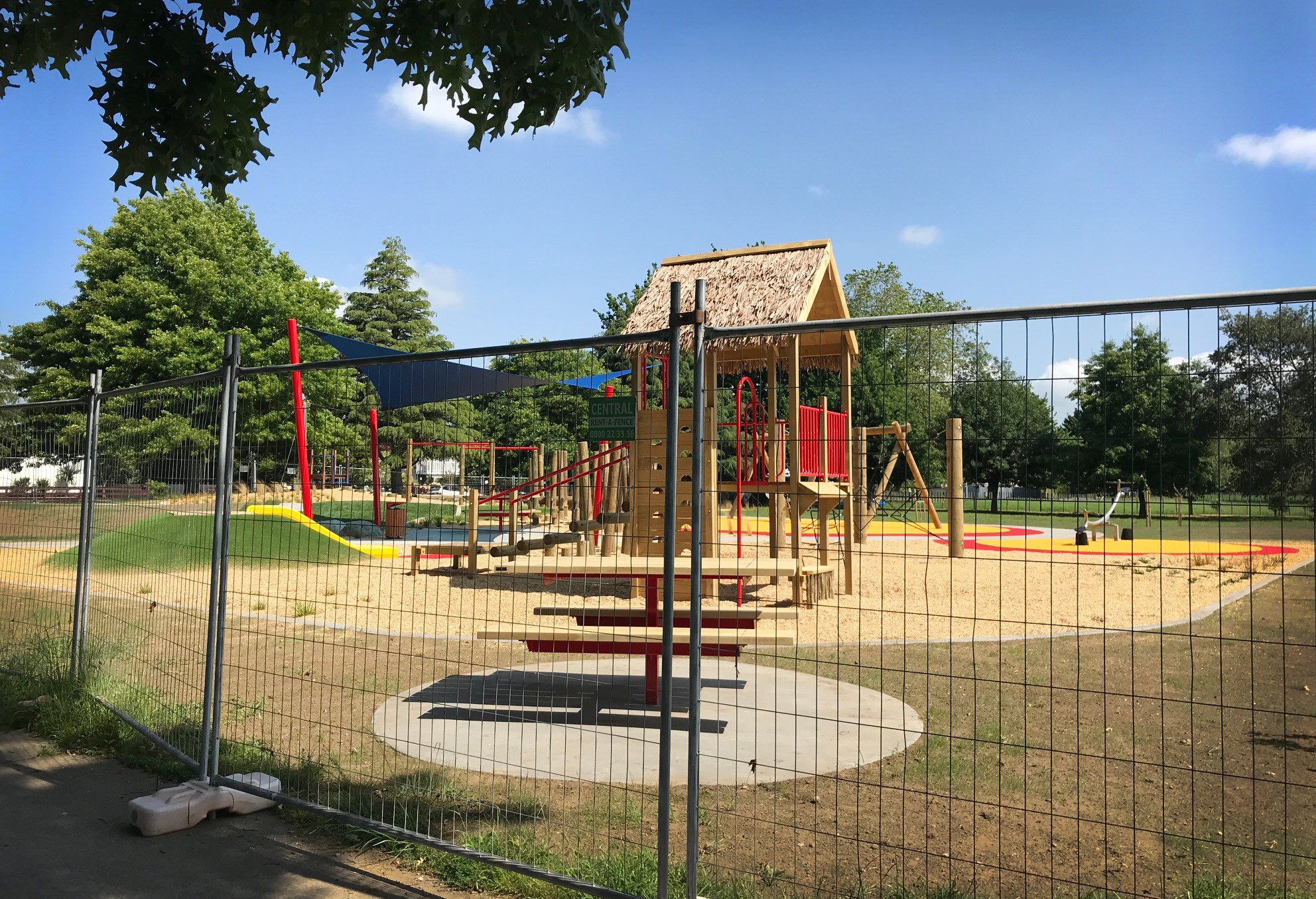 The highly-anticipated opening of the Thompson Street Playground in Cambridge will be held on Sunday 15 December with a picnic at the playground.
Waipā District Council is inviting all Waipā residents to to come and enjoy an afternoon of music, face painting, ice-cream and a sausage sizzle to celebrate the upgraded playground.
Parks and reserves operations team leader, Matt Johnston, said work on the facility was expected to be finished in the coming weeks.
"We are really looking forward to being able to celebrate the opening of this playground with the community. It looks amazing and we are sure the kids of Cambridge and their parents will love it."
Johnston encouraged residents to get to the event early to enjoy one of 300 ice-creams Council would be giving away.
"We are hoping it will be a beautiful sunny day and what better way to celebrate a new community facility than with a free ice-cream. Bring your loved ones and a picnic blanket, and join us from 11am until 2pm."
Work on the facility started in October and was part of the playground renewals programme in Council's Long Term Plan 2018-28. Thompson Street is one of two playgrounds included in the LTP for upgrading.
The new playground includes a double bay swing with timber frame and basket, toddler swing, triple rail slide, timber play tower, timber net climber, stepping logs, timber stilt logs and a flying fox.
Details: Playground opening, face painting, free ice-cream, coffee, sausage sizzle and music.
Date: Sunday 15 December 2019 from 11am – 2pm.
Location: Thompson Street Playground, corner of Thompson and Shelley St, Leamington, Cambridge.