​Students take on the experts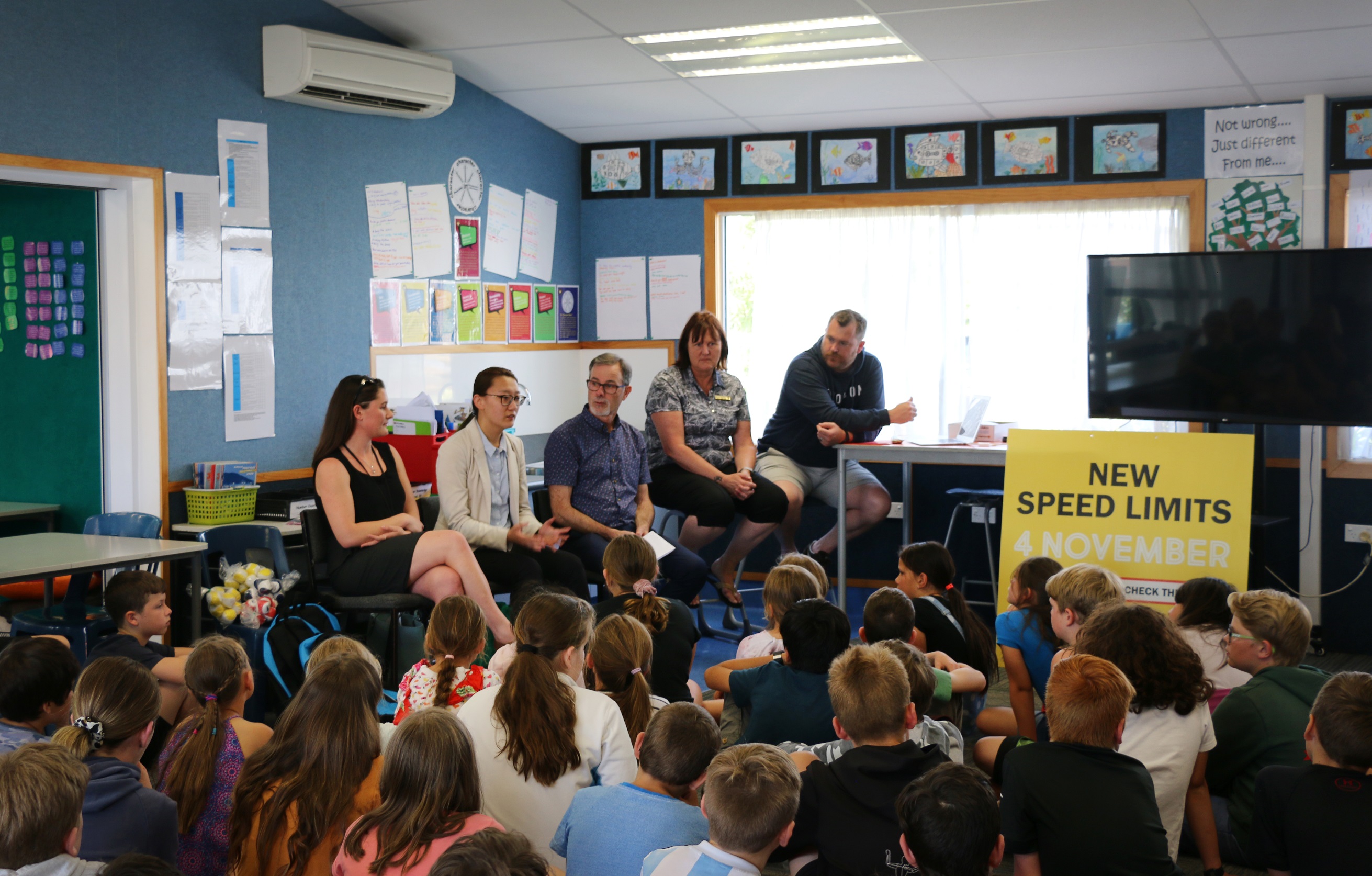 A group of students at Cambridge East Primary school were given the opportunity this week to grill a panel of Waipā District Council roading experts on the new speed limits.

On Wednesday, more than 60 Year 5 and 6 students led a discussion with Council transportation manager, Bryan Hudson, and engineer, Xinghao Chen, about the 200 speed limit changes which came into effect last month.
They wanted to know why the limits were changed, how the speed on roads were determined, how many limits had been changed and what it meant to be an engineer.
Hudson said the students were particularly interested in the changes to speed limits around their school and offered some great suggestions for improvements to the road.
"We were blown away with the questions the students asked and how switched on they were. It was great to see such enthusiasm and ambition in our young people and address their questions in person."
The school group had been conducting inquiries into various topics such as roller coasters and speed limits to identify potential issues and solutions.
"It was very interesting to hear about the process they used to flesh out their inquiries because it is very similar to how engineers identify and solve problems," Hudson said.
"I was really impressed with each and every one of those children and I am hoping some of them will pursue careers in engineering."
Waipā District Council is one of four councils in the Waikato region to lower speed limits. Hudson said the changes were a first step towards creating safer roads for the district's growing population.