Major Cambridge subdivision application refused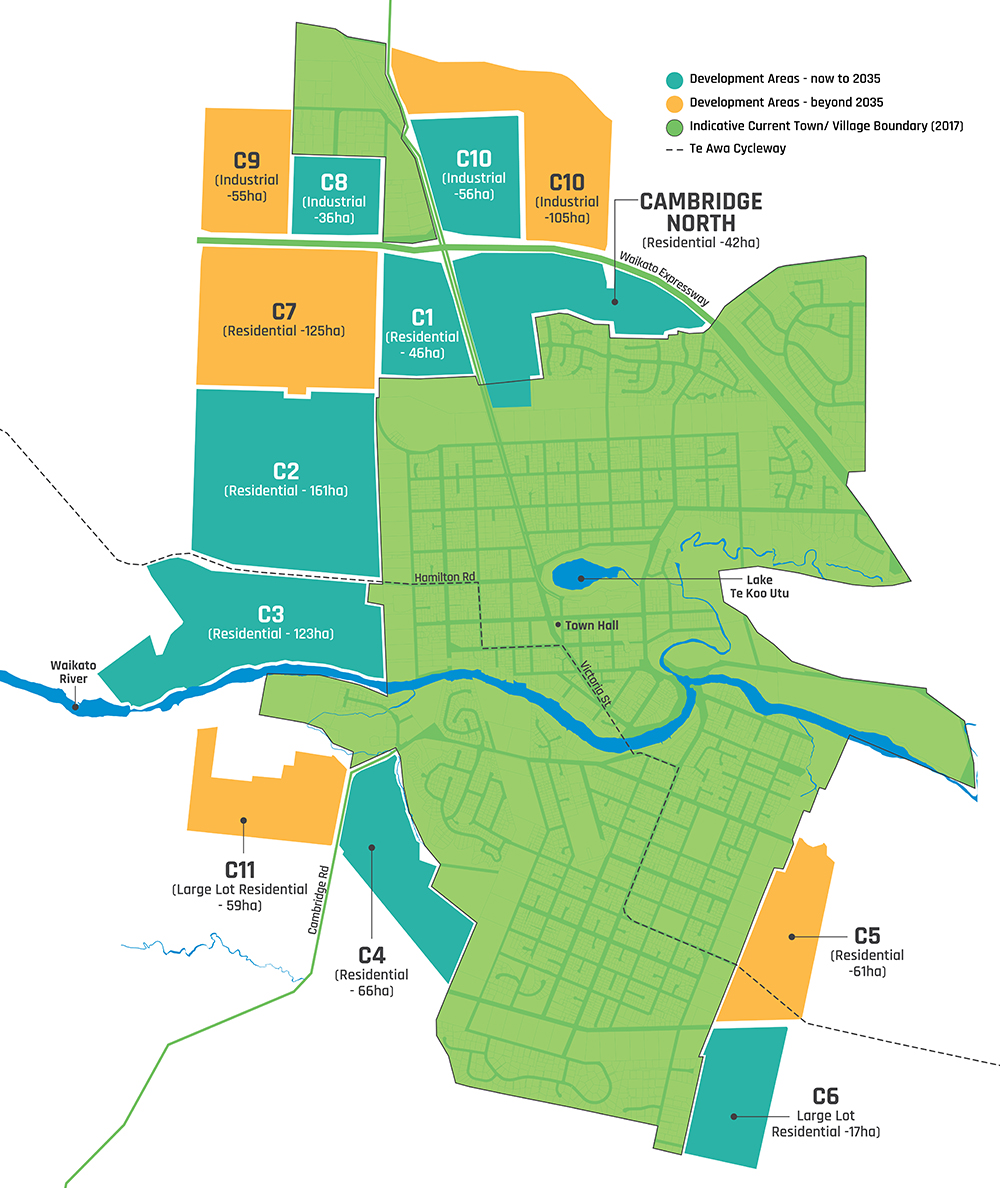 Independent Hearing Commissioners have released a decision today, refusing a major subdivision application in Cambridge, following a hearing held during May and June.
Commissioners Greg Hill and Tara Hills, appointed and acting under delegated authority of the Resource Management Act 1991, assessed the application lodged by 3M's of Cambridge Limited Partnership for 262 lots for residential, commercial and various public assets within the C2 growth cell. There were submissions both supporting and opposing the subdivision proposal.
The Commissioners' refusal to grant the consent was based on a number of reasons including that the subdivision application was not in general accordance with the approved structure plan - which has been through a public plan change process with the C2 landowners.
The main issues of concern for the Commissioners were that: the identified infrastructure for the north/south collector road and stormwater corridor; and the open space for active recreation, were not provided in the application for subdivision and that this was not in accordance with what is in the structure plan map. Consequently, the Commissioners' found that this impacts on a number of the adjoining property owners, many of whom raised concerns at the hearing about the location of the infrastructure being on their properties.
The C2 growth cell, located west of Kelly Road, has been earmarked for future urban development to accommodate a projected population boom in Cambridge, Waipā district's largest town.
Waipā District Council's District Growth and Regulatory Group Manager, Wayne Allan, said the decision did not dispute the land being used for urban development purposes and this matter was not contested at the hearing.
"The C2 growth cell remains an important urban growth cell for Cambridge that we must activate and unlock to deliver more housing and public and community facilities, which the town urgently needs," Allan said.
"Council has done the structure planning, infrastructure design, and obtained the discharge consent from the Regional Council and the Ministry of Education have designated a primary school. As such, we will continue to work with the landowners and developers in C2 on the location of the key infrastructure.
"Council has also committed to funding the growth infrastructure in the 2021-31 Long Term Plan so we remain committed to the urbanisation of the area. Unfortunately, the application didn't meet the C2 structure plan requirements and the Commissioners have declined the application as a result.
The application sought to subdivide four existing lots of approximately 40ha into a single ownership and further creating 246 residential lots, a 'super lot' for a retirement village, commercial centre, future residential development, high density residential development, a school, roads and local reserves.
The decision in its entirety is available here.
The decision is now subject to the appeal period, which closes on 27 July 2021.