Ahu Ake a finalist in geospatial awards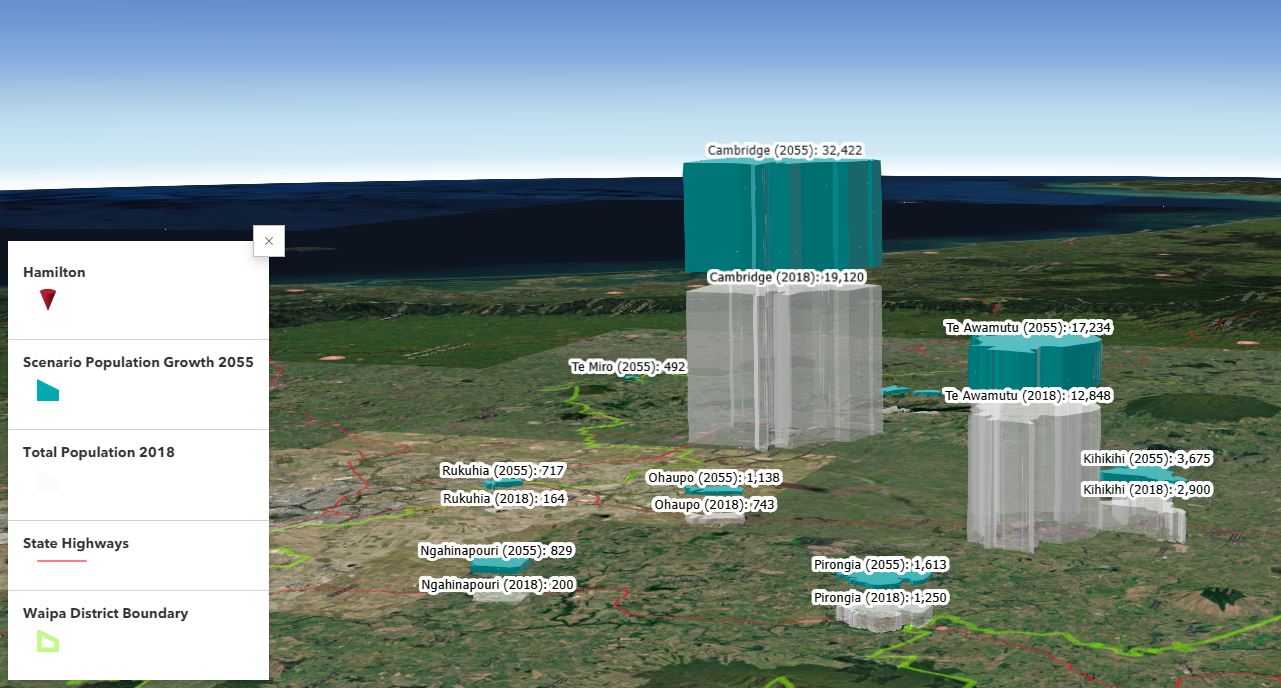 Waipā's first spatial plan is up for a major award less than half-way through its development.
Ahu Ake – Waipā Community Spatial Plan has been named a finalist in the Asia Pacific Spatial Excellence Awards in the Community Impact category.
The award entry is based on the GIS modelling work and StoryMaps which were created as part of the first stage of the project to understand what the future of the district could look like.
Waipā District Council chief executive Garry Dyet said being named a finalist recognised the outstanding work that had already gone into developing Ahu Ake.
"This is the biggest and most important plan we have ever created and already a lot of work has gone into it. This is a testament to that work.
"We've worked alongside Beca to create a series of GIS models which map out everything from all rivers and tributaries and green spaces in our district to the type of farm animal and size of herd on every farm," Dyet said.
"Using this information, we have been able to explore a series of possible futures for our district and bring those to life using online interactive tool, StoryMaps."
The StoryMaps can be viewed at https://storymaps.arcgis.com/stories/42e6350a9e8b442996bab04bfb208d0c.
Work is now underway to create the first draft of the spatial plan. It will be shared with the community in early 2023 for feedback.
Once developed, Ahu Ake will be a blueprint for the district for the next 30+ years and will influence everything from transport and housing to how growth will occur.
"We still have a long way to go until we have a complete spatial plan, including extensive engagement with the community in 2023, but this is a very encouraging start."
The awards celebrate the best, most innovative projects that use spatial data to solve real-world problems. Winners will be announced on Thursday 3 November 2022 in Wellington.
More information about the project can be found at www.ahuakewaipa.nz.