Parking
Parking in Waipa is free, although some spaces have time restrictions in place around the central business areas where parking is in high demand.
These restrictions are in place from 8 am - 6 pm Monday to Saturday, excluding statutory holidays and Sundays.
Check out the maps below to find your nearest car park.
Parking is also available in other townships across the district, including on-street parking in Ohaupo, Pirongia and Kihikihi.
Parking infringements

How to pay a parking ticket - PAY IT page
Exceeding the time limit
If parked in a time-restricted area you must vacate the car park by the allotted time, failure to do so may result in an infringement notice. Overstaying infringements are subject to incremental fines as follows:
30 minutes or less is $12.
More than 30 minutes but less than an hour is $15.
More than an hour but less than two hours is $21
More than two hours but less than four hours is $30
More than four hours but less than six hours is $42
More than six hours is $57
Time limit signs are installed at the edge of each parking area with a time and an arrow pointing in the direction of the restricted parking space, repeater signs will be placed not more than 200m apart.
Heavy Vehicle Parking
Under the Waipa District Public Places Bylaw 2018, section 27.1: Heavy vehicles shouldn't park in a residential zone for more than one hour. Please use the maps online to find out where you can park your heavy vehicle safely. Residential zones are shown in Waipa District Plan map
Recommended heavy vehicle overnight parking locations include:
Carters Flat industrial area, Cambridge
Benson Road, Te Awamutu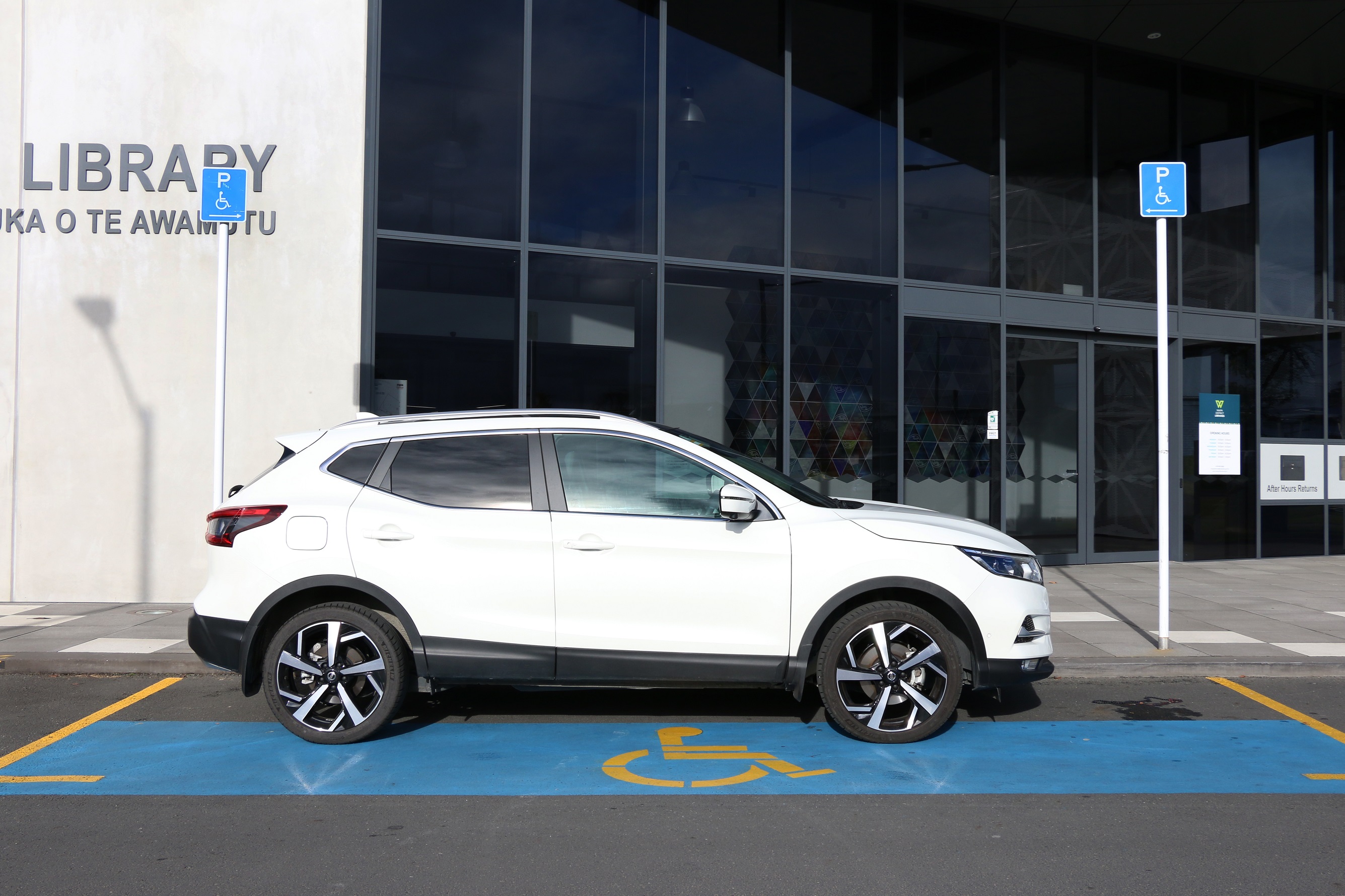 Mobility Parking
Vehicles displaying a current New Zealand Disabled Persons Mobility card are permitted to:
Park in a time restricted place for a time in excess of the time allowed as designated by Council by resolution from time to time.
Park in any parking space set aside for persons with mobility difficulties and marked on the pavement or by a sign at the head of the parking space with an Operation Mobility symbol (Sign RP10):
Only vehicles in which a disabled person is a passenger or the driver are permitted to park in a parking space reserved and must display at all times in a prominent position the approved notice or symbol.
Only the Mobility Card issued by CCS or any other similar notice, which has been approved by the Council shall be used. You can apply for a Mobility Parking Permit via the CCS Disability Action website.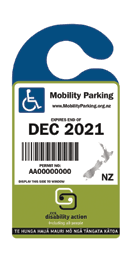 Parking across driveways

The minimum distance you are allowed to park from a vehicle entrance is one metre.
Residents may report to Council a vehicle parked across their driveway or within the one-metre limit. In this situation, a parking warden will attend to decide if a $40 infringement notice should be issued.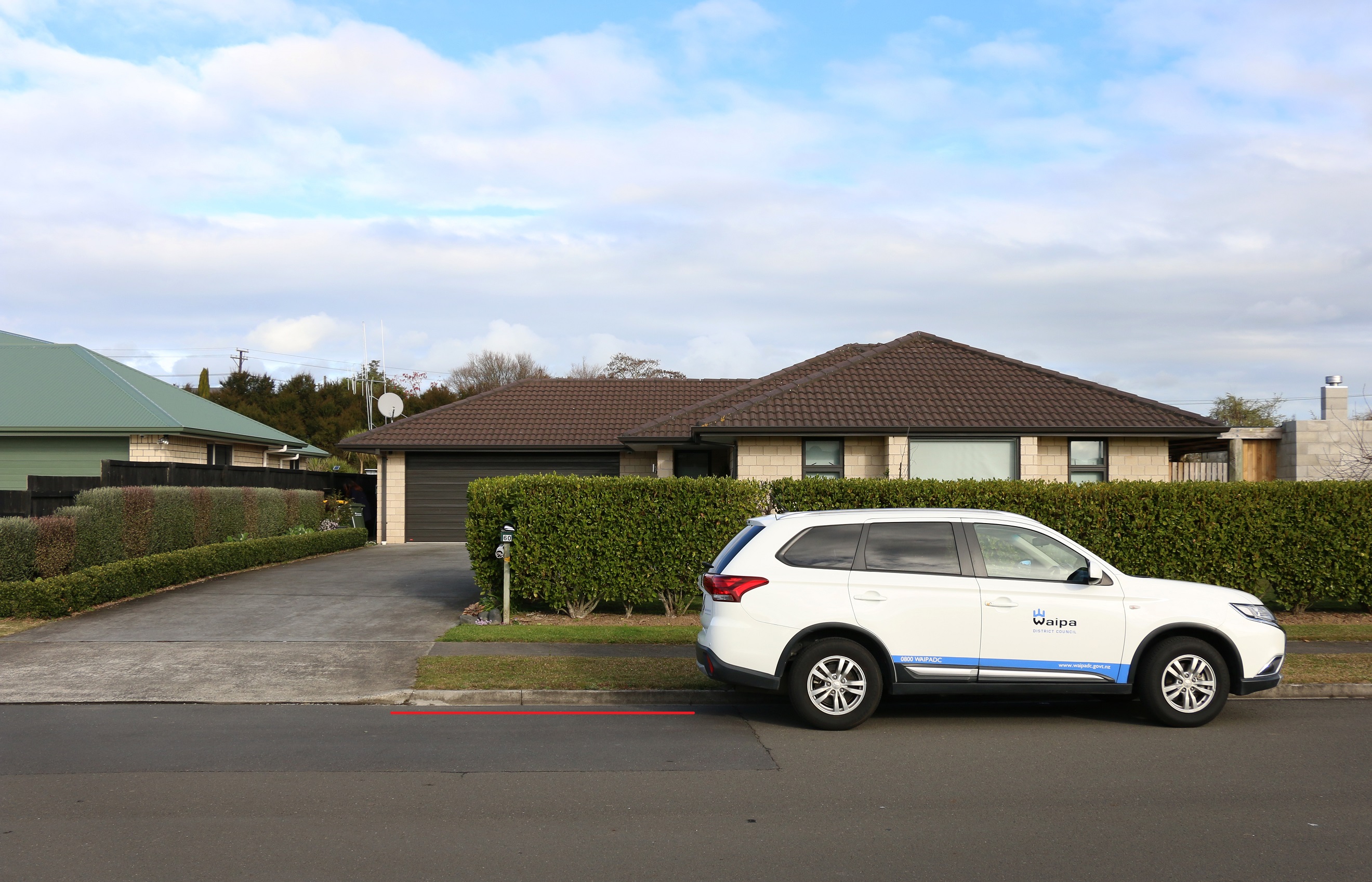 Parking across footpaths
Blocking a footpath, parking on a footpath or cycle track is not allowed and may result in an infringement notice and fine of $40.
Waipa District Council has no jurisdiction over private car park areas on private property.