Rural waste
What's piling up in your shed? Check out these services to help with disposing of rural waste.
One-Stop Shop
In April 2021, we hosted a rural recycling event in Waipā!
The One-Stop Shop event, co-hosted by Waipā District Council and Agrecovery, was held in Cambridge and was free for rural properties across the district.
The event was a huge success with a record turnout of famers and growers looking to safely and sustainably dispose of farm waste such as agricultural chemicals, their containers, used motor oil and feed, seed and fertiliser bags (polypropylene bags) and scrap metal.
The items dropped collected at the event have now been turned into useful products within New Zealand, with any leftover products disposed of safely.
Want to stay in the loop about any future One-Stop Shop event? Please subscribe here!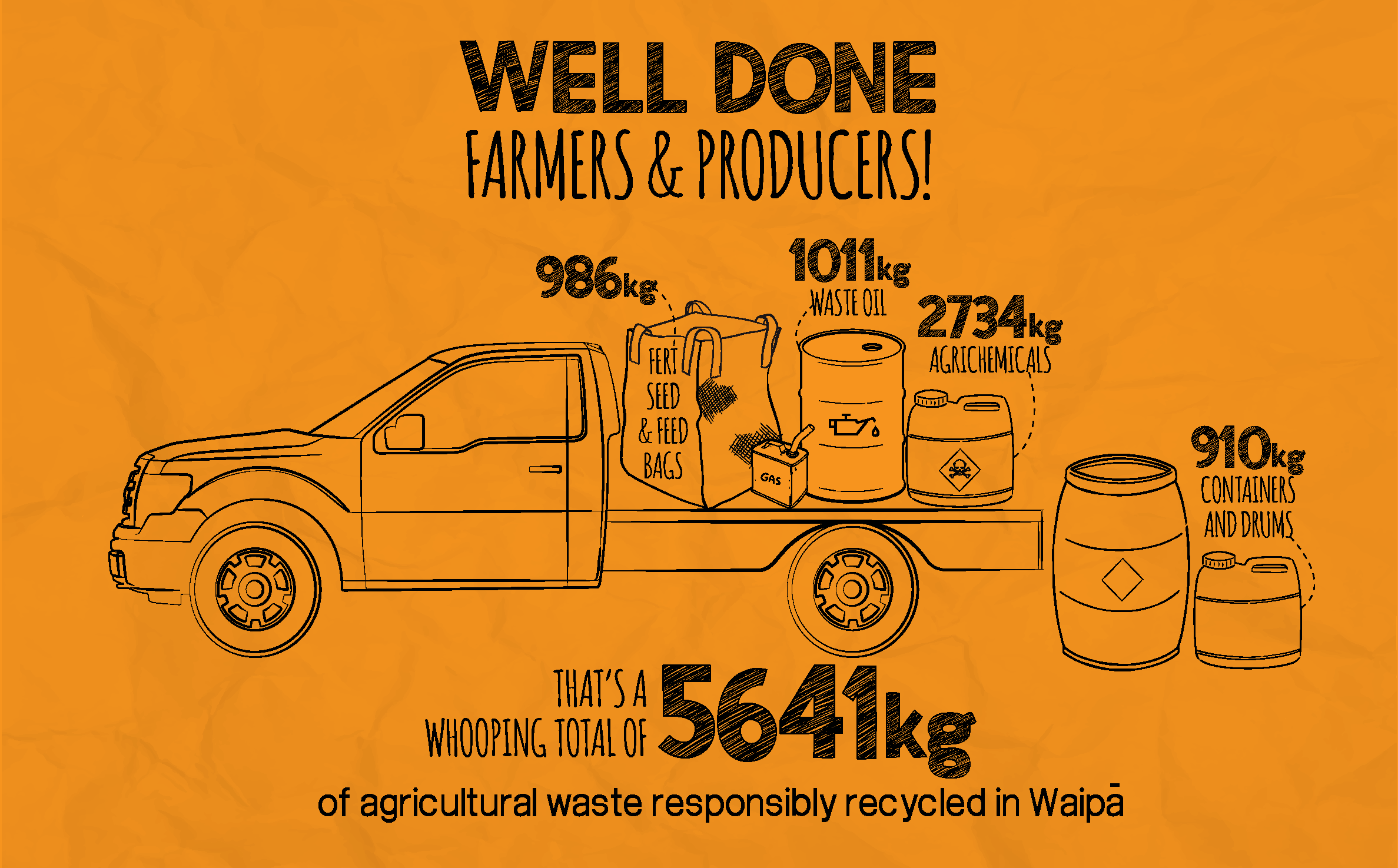 Agrecovery
Do you have larger quantities of empty agrichemical containers, drums and IBCs? Or unwanted agrichemicals lying around on your farm that are not safe to transport?
Don't leave them lingering for the next generation to deal with – arrange for them to be disposed of!
Agrecovery is New Zealand's solution for the safe disposal of unwanted agrichemicals, and the recycling of empty containers, drums and IBCs.
For more information, check out the Agrecovery website.
Plasback
There are now options to recycle used farm plastics, such as silage wrap, silage covers, grain bags, polypropylene bags, twines, large drum recovery, vine nets and irrigation pipe.
Plasback New Zealand offers this service with a small cost to collect items direct from your farm.
For more information, check out the Plasback New Zealand website.