Waste Minimisation Events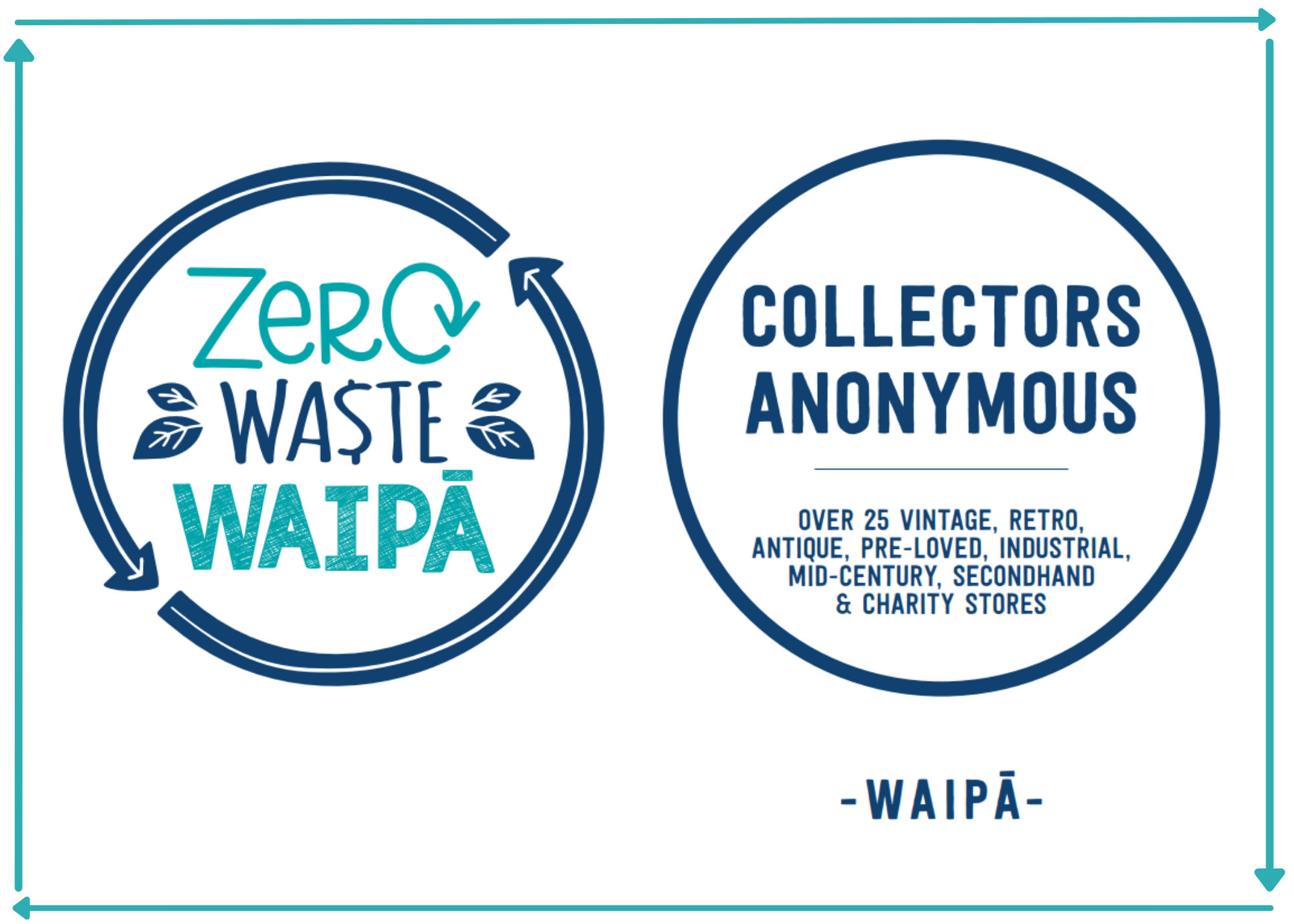 Collectors Anonymous has curated a guide book of over 30 vintage, retro, antique, pre-loved, industrial, mid-century, second-hand & charity stores all across Waipā. Within the pages, you'll find local businesses supporting the circular economy, saving goods from landfill and giving them a new life. All these shops will have copies, so pop into your favourite op shop, antique or pre-loved shop to grab a copy while stocks last! ! The updated second-edition of Collectors Anonymous will be available from the start of September in all the op shops and second-hand shops across Waipā.
If you would like a digital version, please visit: www.waipadc.govt.nz/our-services/rubbish-and-recycling/waste-minimisation/zero-waste
Planning an event?
Waipā District Council is proud to support event organisers by providing tips and tools to run a successful low waste event. Here are a few tips to help you get started:
Think about what packaging your food/drink comes in and choose products that can be recycled.
Consider what you are selling or giving away at the event. Focus on zero waste/unwrapped items e.g. beeswax wraps and upcycled toys to avoid creating rubbish.
Be aware that "compostable" plant-based plastics cannot be recycled - they need to be separated and sent to a commercial composter.
Consider getting a community group on board to wash plates, cups and crockery to avoid using plastic and paper items.
Have a free water refill station at the event and promote in advance to "bring your own bottle" to avoid single-use water bottles altogether. Recyclable bottles are preferred over single-use plastic or paper cups which can't be recycled.
Ask your MC to encourage eventgoers to minimise waste and recycle at your event.
If you can't avoid creating food waste, plan what you will do with it. Do you know an organisation or community group who could use it on the day? Or find a family in advance who has a pig or chickens and save the food waste for the animals.
Mug library
We have an awesome collection of cups which is available for borrowing. The mug library is a great way to avoid disposable cups!
Borrow, recycle & return kit
Are you a school or community group in Waipā wanting to recycle at your school gala or small event? Waipā District Council can help!
Our waste minimisation kit, which is free to borrow and return, includes covers for wheelie bins to tell your school whānau what goes where, and flags so that gala goers know where your waste minimisation station is. We also have covers for your normal playground rubbish bins to help you control the waste flow at your event.
Schools will need to arrange their own bins and waste company to remove the recycling and rubbish after the event and can use our kit to ensure the right stuff goes in the right bins.
If you are recycling at your school gala for the first time, shout about it! We would love to hear how much recycling you collected compared to rubbish by using the kit.
To borrow the kit for an event at your school, please email Waipā District Council waste minimisation officer Sally Fraser at sally.fraser@waipadc.govt.nz.
Event waste management for larger events
Check out these videos for some tips for larger events: www.beyondthebin.org.nz/videos-for-event-organiser...