Te Ara Wai
Stay in the loop
Join our eNewsletter list and you'll be in the loop when we have news about this project.
Latest updates


What's ahead for Te Ara Wai?
Te Ara Wai will be a purpose-built museum and discovery centre that will tell the story of New Zealand's early history including the New Zealand Land Wars. It will act as a hub, and lead visitors to visit battle sites and other areas of natural significance within the district.
Location
Te Ara Wai will be located in the industrial building at 244 Arawata Street, Te Awamutu. Te Awamutu is considered the most appropriate location due to the large number of taonga which belong in this area of the district.
As part of the project, we'll also be creating linkages with the town, pioneer walkway and upgrading accessways to make it more open and pedestrian-friendly.
Design
In July 2019 we awarded an architectural design contract for Te Ara Wai to Wellington-based firm, Studio Pacific Architecture following a competitive tender process.
The contract includes a final plan for construction of Te Ara Wai and streetscaping plans for around the site.
In July 2020, concept designs were completed for a smaller and larger option for Te Ara Wai, which Council will choose depending on the availability of external funds.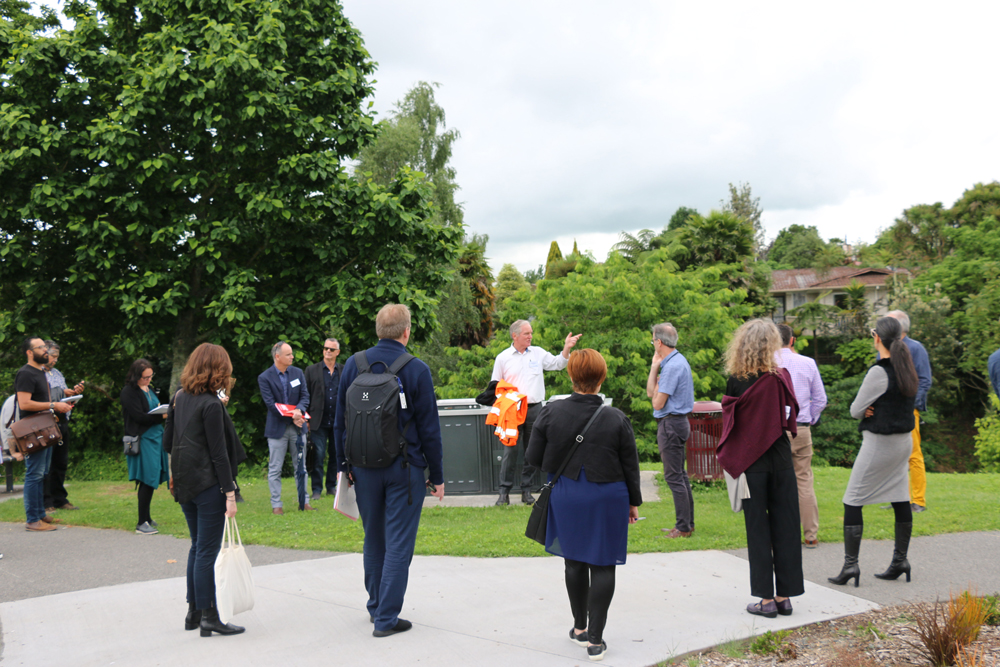 Funding
12,164,000 of Council funding has been allocated within the 2021-2031 long term plan to cover the design and construction costs for the Te Ara Wai Facility. We are also applying for external funding to help fund the remaining cost of this project.
$1 million of $7,000,000 target has already been secured from Trust Waikato.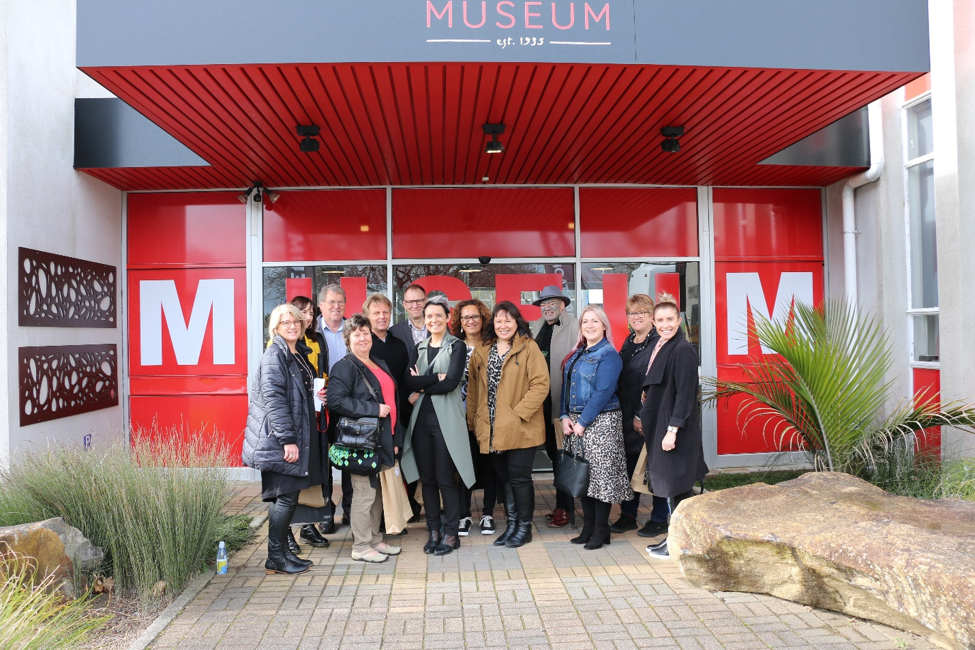 Size
We're working on two different sizes until we hear the outcomes of our funding applications.
The first option would be much bigger than the existing Te Awamutu museum at 3300m2. It would allow for exhibition spaces, interactive zones, space to house and display our precious taonga, a research centre, a hub for education programmes, the Te Awamutu i-SITE, and a community gathering space.
The second option is much more conservative - but practical - at 1633m2. It would provide all of the same spaces as above, with the exception of the research centre. All other exhibition and education spaces would be smaller and and the collections storage and archives would be located off-site.
Te Awamutu Museum
It takes time and patience to carefully pack away artefacts. This means there will be a period when the Te Awamutu Museum needs to close its doors and begin moving the taonga to its new home. We're still working on a timeline for this but will give you plenty of notice and some opportunities to watch the artefacts being packed.
Stories once silenced are now heard through Te Ara Wai Journeys, a free self-guided mobile tour of culturally significant sites. It takes visitors to landscapes, battle sites and early settlements throughout Waipā that helped form the community, and shaped Aotearoa New Zealand.
Visitors can selected from six different zones, each offering a range of social, cultural and natural history features to explore.
Rangiaowhia – O-Rākau
Kakepuku
Karāpiro
Pirongia
Ngā Roto
Cambridge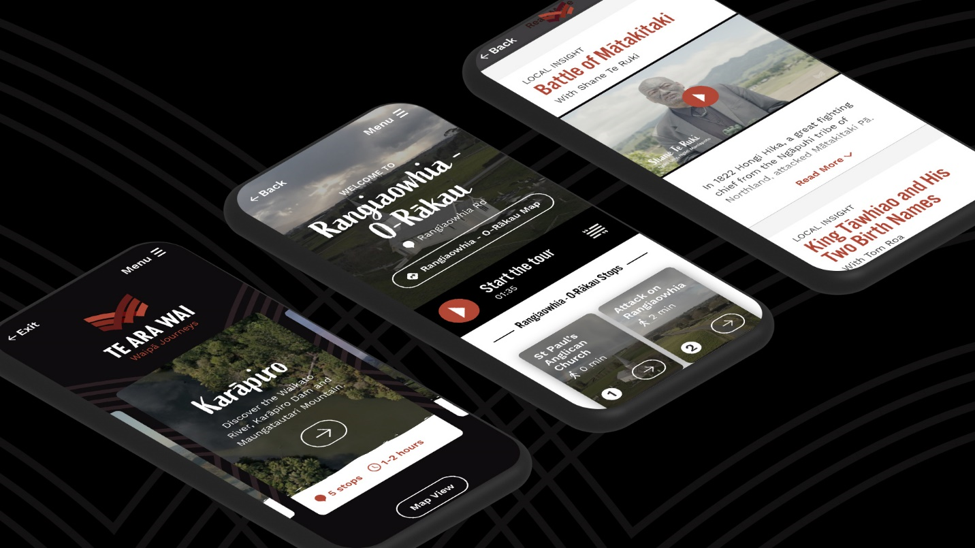 Once at the site, interpretive signage allows visitors to follow the stories via their mobile device. As well as video interviews, the website offers graphic novels, audio clips, infographics and maps.
Thousands of locals and visitors thirsty for knowledge about New Zealand's history, have already accessed Journeys, discovered more about Waipā and reflected on New Zealand's journey to nationhood.
Eventually Te Ara Wai will be the central hub for these sites where visitors can come and view artefacts in the Museum collection that relate to the stories they've learnt about across the district.
Read more: Major project - Our significant sites.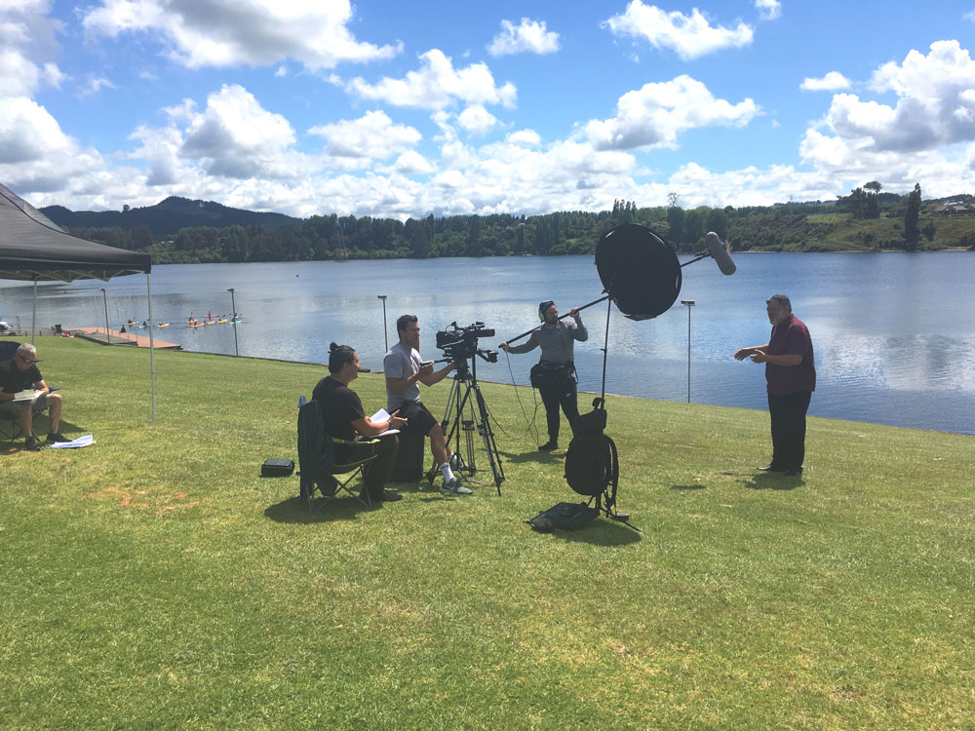 The story behind the name Te Ara Wai
In December 2018 we announced that the new museum and discovery centre would be called Te Ara Wai, a name that was researched and proposed by Council's iwi engagement advisor Shane Te Ruki.
Te Ara Wai's most direct translation is the path of memories' but it means so much more than that. Ara is to rise, to be awake to our past, and to have our eyes open to the future. Wai is representative of the water pathways across much of Waipā, and it's also reflective of who we were, who we are and who we will become.
Experts bolster Waipā heritage efforts

A Governance Committee, including prominent national experts, has been set up to guide the planning of Te Ara Wai and sign off key decisions in the development of this new facility. This group includes:
Paraone Gloyne - National Tikanga Māori and Te Reo Māori Advisor, Te Wananga Aotearoa
Lee-Ann Muntz - Director Aotearoa Experience, Chair Tainui Waka Tourism
Glenda Taituha - Manager of Awards and Scholarships Waikato Tainui
Puawai Cairns - Head of Mātauranga Maori, Te Papa
Jim Mylchreest - Mayor of Waipā
Susan O'Regan - Waipā Councillor
Liz Stolwyk - Waipā Councillor
Andrew Brown - Waipā Councillor
The committee met for the first time on 14 August 2018 and elected Lee-Ann Muntz as chair. They are supported by a project team covering the many work streams involved in Te Ara Wai and the development of the surrounding area.
Background to this project
The Waipā district is rich in cultural and natural heritage with an important story to tell.
Following engagement with the community through the Long Term Plan 2018-2028, Waipā District Council signed off a cornerstone project to provide better access to the district's diverse heritage.
The current Te Awamutu Museum is extremely limited in the number and size of exhibitions it can provide, and there's not enough space for the storage of collections.
Te Ara Wai, purpose-built facility, will provide a modern and inclusive space where people can discover our district's rich history.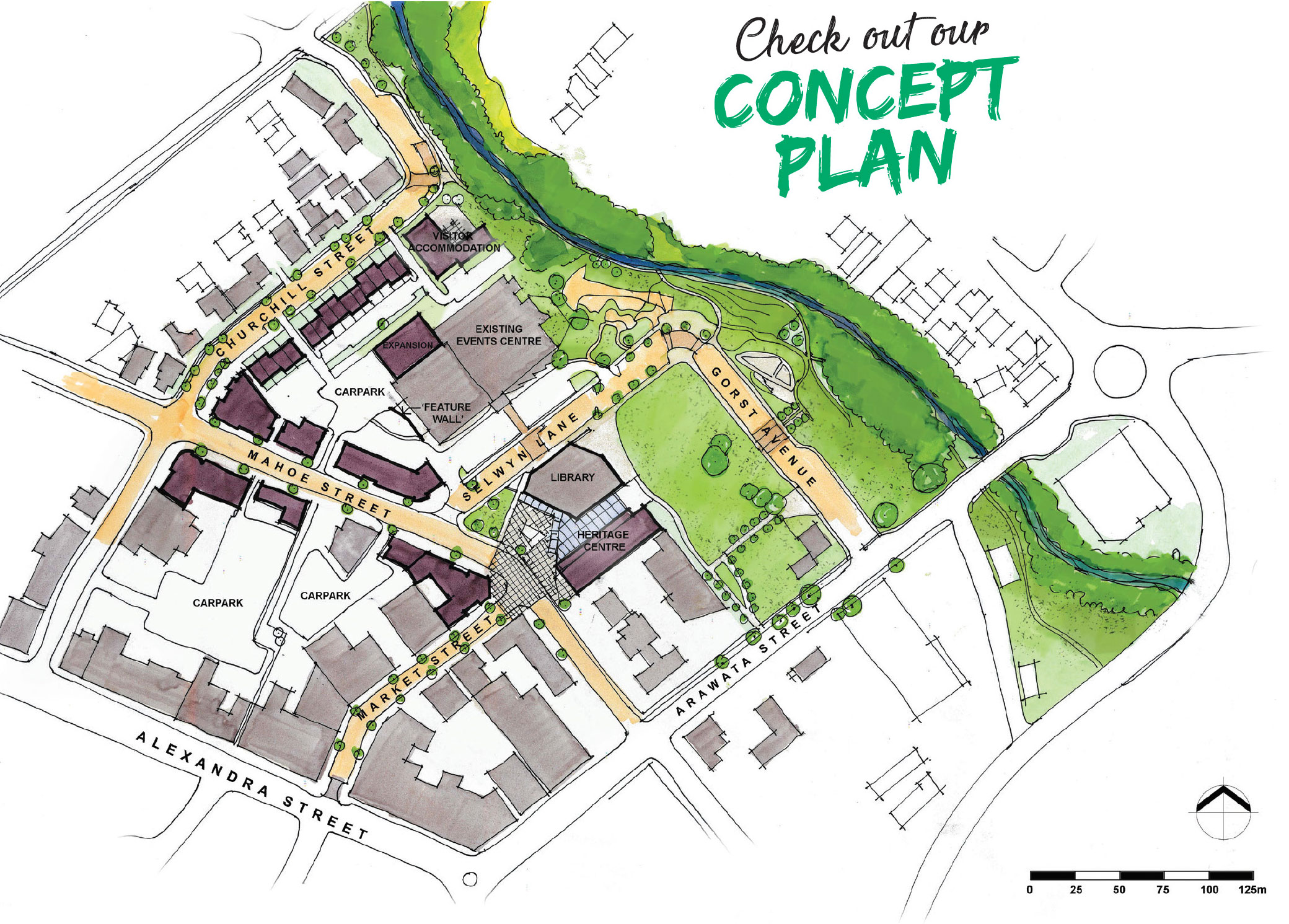 What will Te Ara Wai include?
Te Ara Wai will include:
ever-changing exhibition spaces and interactive zones that tell our unique Waipā stories (geological history, the period of early settlement, agricultural development, the land wars and land confiscation, through to Waipā today)
new and better spaces to house and showcase our community's precious and unique collection of taonga
stories that connect to the actual sites of significance in our district
the ability to offer more research services to our community
a hub for our school and education programmes
the Te Awamutu i-SITE
a community gathering space.
How much will it cost?
Through the Long Term Plan 2018-2028, $12.4 million was budgeted for the design and build of Te Ara Wai. Council is also expecting external funding (such as fundraising and central government contributions) of around $5.2m. This means there will be a council contribution of $7.2m for the design and build.
When will it be completed?
Planning for a discovery centre takes time and we are still unsure of the exact impacts of the global COVID-19 pandemic on this project. We are hoping to have a better understanding of timeframes by mid to late 2020.
Te Ara Wai News