Waipā Skate Park Concept Plans
Waipā's existing skate parks in Cambridge and Te Awamutu are already fan-favourites, but you told us you want us to give them a revamp and build two new skateparks in Kihikihi and Pirongia.
To help create concept plans for the Te Awamutu and Cambridge Skateparks we had an impressive 90 skatepark users provide their feedback at discussions in December 2021. It gave us an indication of what our community want to see at these facilities.
Te Awamutu Skatepark
Te Awamutu parkour & skate park opening
Join us at Centennial Park on Saturday 24 September from 10am – 12:30pm for the opening of new parkour and skate park.
There will be music, food trucks, prizes, professional demonstrations and more! You'll get a chance to try out your skills on Waipā's newest skatepark and first ever parkour space.
It is a free event and all are welcome to attend. There is limited parking so please walk or skate down, or park down a nearby street.
We recommend that children under the age of 14 are accompanied by a parent or guardian.
Our contractor Acid NZ and some pro skaters took the first trial ride of the new skate park, soon to open on 24 September. Check it out below!
Progress to date

The Te Awamutu Skatepark concept plans were finalised earlier this year with our contractor Fluhler Contracting Limited, alongside Acid NZ who helped to develop the skatepark design, started the works on 21 March 2022 and it is expected to be opened in September 2022.
May update
Construction on the Te Awamutu Skatepark began on 21 March 2022. The old existing skatepark has been demolished and removed, the area has been dug out and ramps, rails and other features have started to be installed. The project is on track to be completed in September.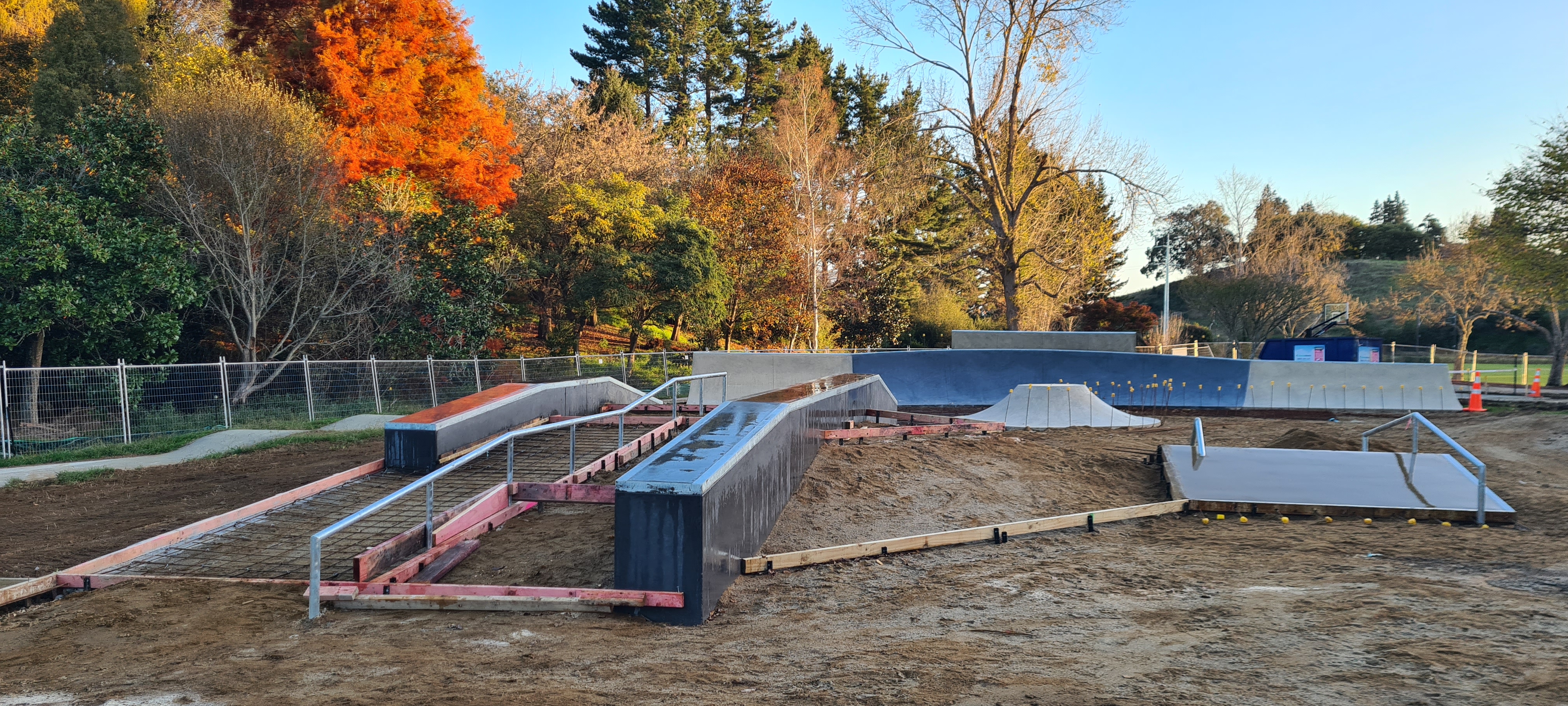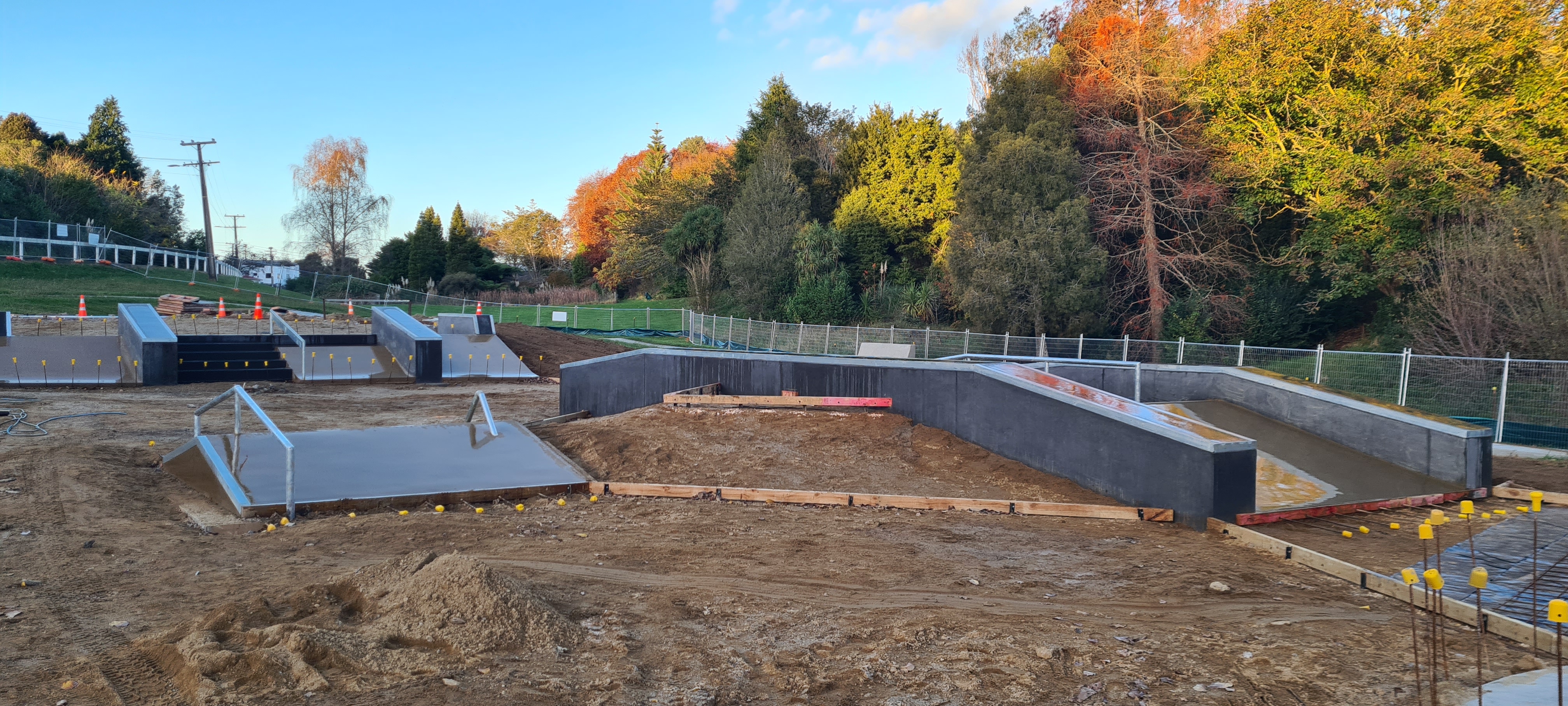 Kihikihi Skatepark
It is now Kihikihi's time to get involved and help us plan where their future skatepark will be located.
Three different locations are on the cards for a brand new skatepark in Kihikihi. We have identified the old Kihikihi landfill site on Leslie St, Kihikihi Domain and a site behind the town hall as potential places. A meeting will held on Friday 26, August, from 3:30pm – 6:00pm at the town hall.
If you are unable to attend you can still provide your feedback via our online survey.
Cambridge Skatepark
The Cambridge Skatepark concept plans have now been finalised after a second drop in session on Friday 29 April 2022. We had approximately 15 to 20 skatepark users who came and had a chat with the project team about the designs, and asked any questions. Waipā residents also had the opportunity to provide any further feedback through an online survey that closed Friday 6 May 2022.
The only new piece of information we received was to implement something for security due to recent events of anti-social behaviour. Staff will look into security options and determine if this can be incorporated into the build budget.
The six month construction on the Cambridge Skatepark will begin in August 2022.
Pirongia Skatepark
In addition to the two pre-existing skate parks, we'll also be building a new skatepark in Pirongia. We are currently in the process of identifying appropriate sites for the future skatepark and will be coming to the communities for their input later in the year.
We'll be looking at the best ways to create enjoyable, accessible spaces that are fun, vibrant and exciting locations for our community to hang out in!