Victoria Square, Cambridge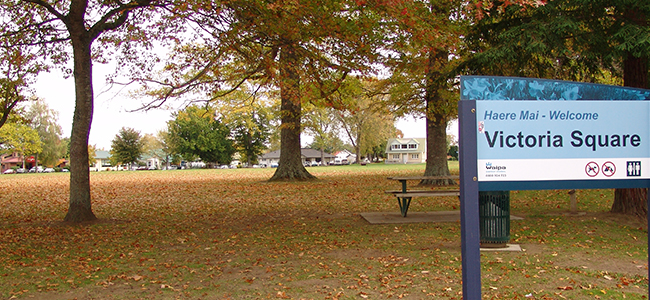 Large plane trees provide shade to the eastern boundary of this park, a popular spot for mobile traders and visitors. Home to the Cambridge Cricket Club, there is often something going on in this area for your enjoyment! This vibrant space is home to the Waikato Farmer's Market every Saturday from 8am to 12pm.
Details
Address: Cnr Victoria and Alpha Streets, Cambridge View this location on Google Maps.
Toilets: Yes
Dogs: Not allowed at Victoria Square
Playground: There is no playground equipment at this park but a huge open space for cricket and running around - it's a big space!