Christmas tree lights up Cambridge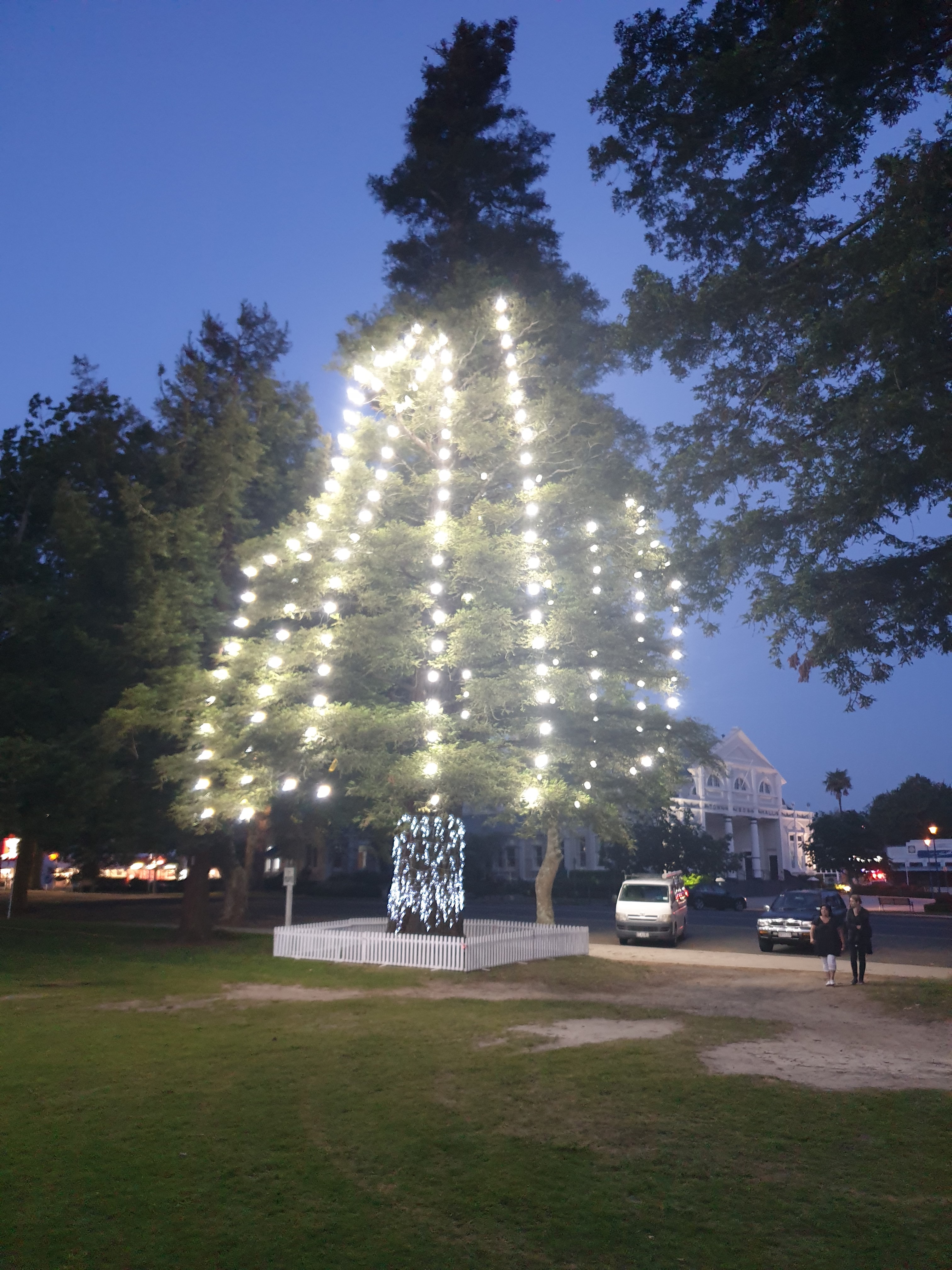 Cambridge is set to glow when the town's Christmas tree lights are officially switched on at 9pm tonight.
The Cambridge Community Christmas Tree, standing at 25m, will light up Cambridge between 9pm and midnight, every night until January.
The lights were co-funded by the Cambridge Community Board and Cambridge Lions. Local businesses and groups also contributed.
Using a real tree was an obvious choice for Cambridge, known as the Town of Trees, with an existing fir selected for its prime location in Victoria Square, overlooking the Cambridge Town Hall.
Cambridge Community Board chair Sue Milner said the Christmas tree was a great demonstration of the community working together.
"We are delighted with the support from our community and can't wait for residents to enjoy the magnificent tree," she said.
"A special thanks goes to Ron Grim from Steen & Morrow Betta Electrical who installed the lights, Waipā Networks and Cambridge Hire for helping with installation, and Cambridge Cricket Club which provided a picket fence for the base of the tree."
Cambridge High School's Year 10 woodworking department and teacher John Davidson crafted the wooden star, using paint from locally-owned and operated Resene.
Milner said the tree lighting is timed perfectly with the Town Hall's Christmas Festival starting today and the Christmas Parade on Sunday.
"The Christmas tree is a fitting end to a magical year for Cambridge, which was also recently crowned the Most Beautiful Large Town in New Zealand."
Waipā district has two local community boards; Cambridge, which covers Cambridge and Maungatautari wards, and Te Awamutu, which covers the Te Awamutu and Kakepuku wards. The role of a community board member is to represent and act as an advocate for the interests of their local community and make decisions within the delegations provided by Council.
To find out more about the Cambridge Community Board, including contact details for members, visit waipadc.govt.nz/our-council/our-team/communityboards.